Our focus on customer satisfaction is reflected in what our customers say about their home-building experience. But don't just take our word for it, read it for yourself...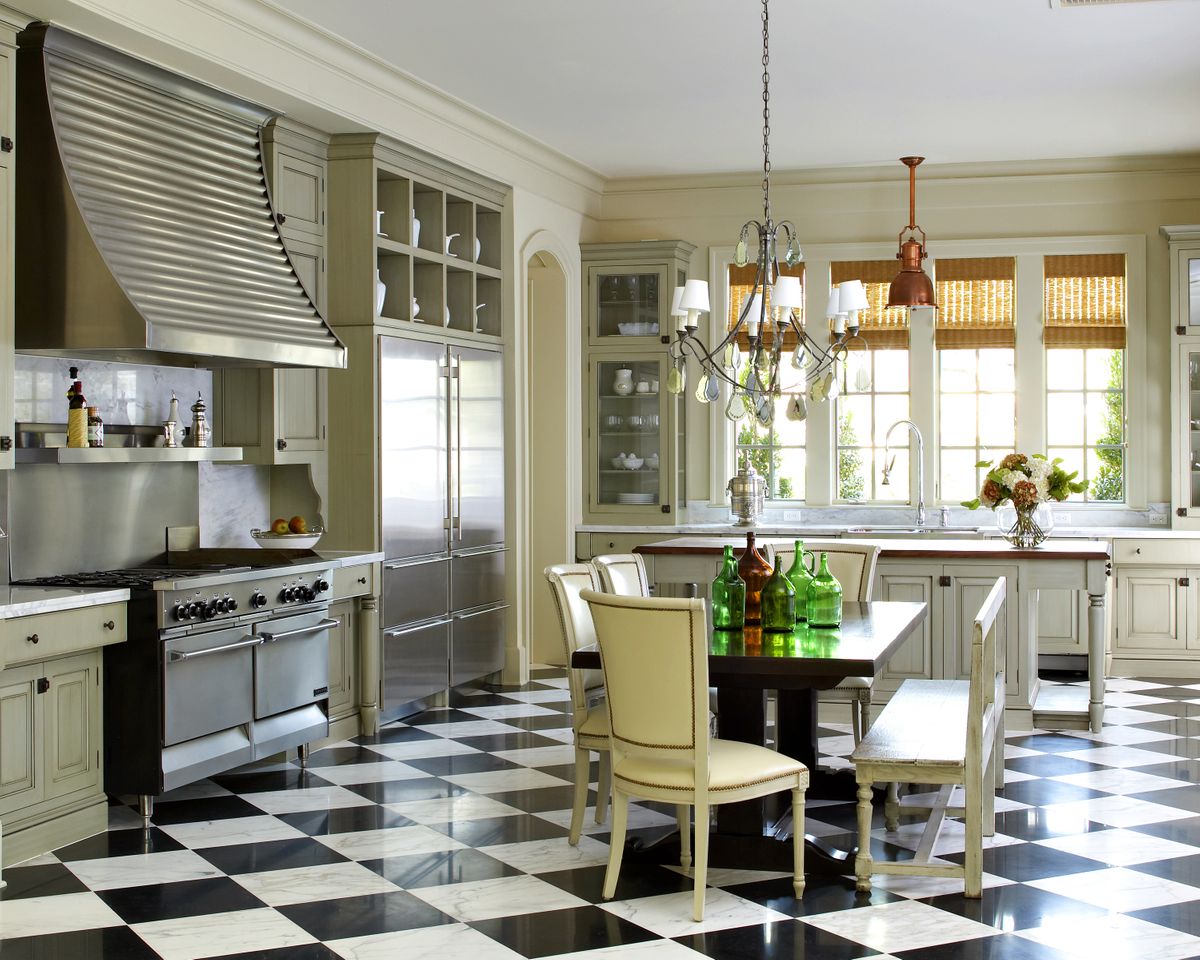 Experienced, knowledgeable and have a wonderful sense of timeless design
Elizabeth and Gary Peterson
Since 2005, we have had the pleasure of living in two different homes built by Thompson Custom Homes. While each home is strikingly different in design, the one constant that remained was the professionalism and expertise Brian and his team provided during both projects.
Brian and his firm are experienced, knowledgeable and have a wonderful sense of timeless design. These factors were very important to us during the design and construction phases of our home which can be a complicated and multifaceted process. It was a pleasure working with Thompson Custom homes. We are enjoying raising our children and entertaining our friends and family in such a beautifully finished home. We feel lucky to have had Brian's experienced and trusted opinion in building our home.
highly attentive to the most minute details
Dinah Huthnance
We highly recommend Brian Thompson to build any size or style of home. His experience and range in home styles is not only unique, but incredibly varied. Brian and his team have great taste and expansive knowledge in the area of accurate and distinctive architecture. They are highly attentive to the most minute details!
Prior to construction, the team lays out a comprehensive budget and timeline and sticks to it. Our home was built quicker than the timeline! There were never any "dead" periods or times when work was not being done. We even saved enough in certain areas to really make large upgrades in others, such as flooring, appliances and finishes.
During the build, they were able to make on-site architectural "corrections". When walking through the home, they noticed that some windows should and could be larger; doorways widened; and added windows to improve the beauty of the home. They helped problem-solve issues such as elevators going to the third floor to improve the stairwell aesthetic.
Customer service after building completion is unmatched. Punch list items are taken care of quickly and they are STILL helpful years later when normal home issues arise and fixes are needed.
The integrity of Thompson and his entire team including subcontractors is without question. They make the building process FUN and exciting! It was such a positive experience that we would happily be repeat customers!
Build a quality of home unlike any other in Houston
William E. Pritchard III
"We were moving from Colorado and had to rush Brian Thompson and the people at Thompson Custom Homes to get us our certificate of occupancy. Consequently, after we bought the home and moved in, it still had a number of punch out items left to accomplish. Thompson methodically worked through the list over the next few months and continued to promptly repair minor items even after we had been in the house for more than a year. The home is beautiful, well built, has won certain home builder's awards and was even featured in Beautiful Home magazine. Brian and his team build a quality of home unlike any other in Houston and we would recommend his work to anyone considering building a high-end home in our city."
The quality of the work is superior
Jimmy & Jane DeGeorge
My wife (Jane) and I decided to use Thompson Custom Homes because of his business model that emphasizes first-class service. It didn't hurt that he was a friend of ours also. From the very first meeting, we knew we made the right decision. Having a team in place including the interior decorator, media consultant, pool contractor, landscape contractor, etc., made the process efficient, seamless and a good value because of Thompson's solid working relationship with these contractors. Thompson stands behind his work and is always there to assist with any issues even up to several years or more after construction is complete. The quality of the work is superior and Thompson only uses the best subcontractors. We thoroughly enjoyed the whole process and highly recommend Thompson Custom Builders to build your home. We will use them again to build our next one.
Wonderful from beginning to end
Kevin & Alissa Maples
"The process of building our home was wonderful from beginning to end. We feel our experience was as memorable as it was mostly due to our choosing Thompson Custom Homes. When I chose Brian and his staff to execute our plans, I was nervous because most friends told me building a home would be difficult and unenjoyable. We had the complete opposite feeling. At each phases of the home building process, we became more educated and more excited. The project ran on time and we were always in the loop for meetings and became very close with the staff. I can confidently say that Brian and his staff are people I care for and they care for my family and I. They treat each project with genuine thought and enthusiasm. I cannot wait to build my next home and the one decision that has already been made is we will use Brian and his team at Thompson to build it!"
You are hiring a team with a long-standing reputation
Brad & Jennifer Hutchinson
If you want to hire an individual with no lasting reputation in the Memorial area, then Thompson Custom Homes is not for you. With Thompson Custom Homes, you are hiring a team with a long-standing reputation that takes immense pride in:
(i) during the design/planing process, making cutting edge suggestions;
(ii) building the house precisely how you want it;
(ii) during the building process, continues making helpful suggestions; and
(iii) after the project is completed, sticks by their work and corrects inevitable settling issues, etc.
Also, the integration of Thompson's Simple Fix after-build maintenance program has been incredibly helpful because we have just one place we need to go for all maintenance, and we know that maintenance will be done correctly because they use the same quality of subcontractors on the maintenance job that built our house. We can't stress how easy this makes the after-build maintenance process.
Helped us realize our vision
Tony & Ally Pilegge
We would like to take this opportunity to let you know how thankful we are for choosing Thompson Custom Home as our builder. This is actually the second house we have built with Brian Thompson and his excellent team. Thompson earned our greatest respect from the onset. We received so much more than just a house in this process. They truly helped us realize our vision of a tastefully and extremely well-built modern home. There was never a week that we did not talk, and they were always two steps ahead.
Thompson is a master of resourcefulness and keeping everyone on task and on time. Every suggestion along the way lead to a more efficient and better design in the end. Quality craftsmanship and a positive client experience are their hallmark. Their crews were perfectionist and any issues that arose were immediately addressed. We were so pleased with the professional service and quality installations from each one of the crews. The Thompson General Contractors assigned to our builds could not have been any better. They continuously exceed our expectations with their knowledge and commitment to quality, and also kept us on budget.
Without reservation, we would recommend Thompson Custom Homes to our friends and family, or anyone who asks about our building process. You were on time and on budget, and always there for us even after our two builds to address any issues or questions. Our expectations were met or exceeded every step of the way! We know that to accomplish what you did for us, requires extra hard work and many sacrifices on your part. We are forever grateful to Thompson Custom Homes. Thank you for a job well done!
Surpassed any expectation
Gary Petersen
"We have been extremely impressed with the quality of work that went into the construction of our home. With the construction of a new home, you can expect issues to arise where communication and service is key. Their attention to detail has been amazing. Thompson Custom Homes surpassed any expectation that we might have had in dealing with things that arose in a timely and professional manner. Words cannot describe the pleasure and joy we derive from our home. We highly recommend Thompson Custom Homes to anyone considering building."
they stay on top until every task is complete and you are totally satisfied
Lyle Eastham
Thompson Custom Homes completes all tasks as a builder should, but what separates them from others is their follow up after completion. It's not over when you move in. In fact, it's just began with all the small things. That's where Thompson separates themselves – they stay on top of your punch list until every task is complete and you are totally satisfied. When it's all over, you end up with a quality home.
Project management processes were exceptional
Gary & Kyong Gill
Thompson built our home a few years ago and we are very happy with the home. Besides building a quality home and having a professional and well trained staff, his project management processes were exceptional. Project objectives were measured and contained key performance indicators that were used to measure the project's progress and success. These indicators encompassed areas such as estimated budget versus cost to date, any change order impacts and balances per project tasks. The weekly status meetings kept us updated on the build and the project reports presented were accurate and easy to understand. All costs were clearly documented. Thompson has an excellent reputation and we highly recommend him as a builder.
Incredible result
Mark & Courtney Toon
"When we decided to build our dream home, we decided to work with the best in Houston. We hired Ed Eubanks as our architect; McDugald-Steele for our landscape architect; and Thompson Custom Homes as our builder.
We worked closely with Thompson Custom Homes for three years creating not only our dream home but a true work of art. Thompson provided wonderfully skilled artisans that created our striking formal patterned wooden flooring, beautiful plastered walls, high-tech advanced home technology and detailed intricate woodworking.
Our guests marvel at the incredible end result.
In selecting a builder, there are many factors. But, we believe the two most important are 'the true commitment to the client' and 'issue resolution'. In our situation, we had a great experience. Brian Thompson and his team were committed to get the job done and do it right.
In addition, there are always issues in a complex construction project, but the manner in which we solved the problem was professional, detailed and delivered an incredible result with limited angst. With Thompson, we know we made the right decision.
Thompson provided tremendous value in the design phases. They offered advice that added significant value and appeal. In addition, Thompson provided timely assistance on issues unrelated to original construction over a year after we were in our home.
We no longer live in our dream home. One year after we moved in, a family, unsolicited, loved our home as much as us. They made us an offer we could not refuse and now we are searching for another property. By the way, that offer we could not refuse will ultimately include Thompson building us another home."
Loved the building process
Carla & Denny McMahon
"We love our home and I hope that we can build another one at some point!! We loved the building process and Brian did such a great job!"
What a great experience
Sue & Randall Carter
"We wanted to say what a great experience it was building a home with Thompson. The only downside is that we have no horror stories to relate at parties. We appreciate all that you did during and after the building of our home. The speed at which it sold and the interest generated by its listing is a testament to the great job we all did in designing and building it."
Among the elite builders
Glen Daigle, Appraiser, Chubb Insurance
"I have the unique opportunity to tour and assess the construction values of the city's and region's finest homes, designed by the most studied architects and engineers, dressed by the most creative designers, and put together by the most detail-oriented and perfection seeking builders. Brian Thompson, without a doubt, is among the elite builders. It simply doesn't matter what plan you have or décor you imagine, if you don't work with a builder who can relate to your dream and share in the desire to make it a reality. From the straight-forward craftsman-style home to the intricate and ornate recreation, I never fail to be more impressed by Brian's work and would jump at the opportunity to have him build my home."
Flexible and cooperative
David Beerbower
"Thompson Custom Homes completed my new home in the City of Piney Point in 1999. I have been very happy with the house and the quality of its construction. Mr. Thompson was flexible and cooperative in every aspect of the transaction from contract negotiation to change orders. He, his employees and subcontractors made my home building experience a pleasant one. Based on my experience, I am happy to recommend Thompson Custom Homes."
Positive experience
Leo Chen
"Thompson Custom Homes is a professional builder who delivers a quality product at a fair price. We had a positive experience in building our home in 2004 and would contract with Thompson Custom Homes again if the opportunity arises."
A wonderful, special experience
Judy Amonett
"When asked about my experience building a home, I always reply, 'I would love to build another home with Brian Thompson.' It was a year I enjoyed thoroughly and from which I learned a great deal about building, setting and accomplishing goals, and managing people. From day one, Brian referred to my soon-to-be new house as my "dream home," and IT IS. Everyone associated with Thompson Custom Homes shared Brian's goal of creating my dream home.
From the first meeting with the architect to checking on me shortly after my move in, Brian was always involved, never more than a phone call or e-mail away. Burt Doucette, my project supervisor, was my day-to-day new best friend. He patiently explained every step and process, held my hand when needed, and made sure I found exactly what I wanted from my home. No question was unanswered, no request too small, and he always had time for me. After moving in, Jorge Medina became my new best friend. He made sure the tiny things I missed before moving in were taken care of and patiently solved any problems I discovered.
I have now been in my dream home for nine months and could not be more pleased with it. Brian still calls periodically to be sure everything is working well and when I have a problem, I call Brian, Burt or Jorge. I am convinced the three of them can take care of anything and will continue to do so. In a world where customer service is almost a lost art, Thompson Custom Homes makes building a wonderful, special experience.
I would be delighted for anyone considering building with the Thompson Custom Home family to come by and see my dream home."
Fair and reasonable
Dr. Michael & Raghda Henthorne
"We selected Brian Thompson as the builder for our Tanglewood area home based upon examples of his work and the feeling that he would be fair and reasonable to deal with. This proved to be the case. Brian Thompson and his staff worked hard to satisfy our needs and we are very proud of the end result. Brian stayed involved and was responsive to any problems that came up before and after move in. We would certainly recommend Thompson Custom Homes to anyone seeking a custom home builder."
Capable of building the finest of homes
Dr. Valdez
"I would highly recommend Thompson Custom Homes as a potential builder. Brian Thompson has more than demonstrated that his company is capable of building the finest of homes. I can't say enough about his professionalism and that of his support staff."
Above and beyond
David Beerbower
"First, thank you very much for the attic structure repair which your people did on our house with so much expertise, so quickly and with so much friendly effort to make sure the job was done right and then we were satisfied and informed all the way.
It has been almost 11 years since the house was first finished and yet your supervisor, Kurt, came to evaluate the problem the next day after I called you and the following day he arrived with two framers and a load of materials. Later another supervisor also came. The repair was completed within hours. Your response was above and beyond what anyone would expect from any builder.
It is clear to me from this occasion and earlier events that one of your many business talents lies in the selection of people. Everyone involved demonstrated that they genuinely cared about our home and wanted to please us.
Thanks again to you, Kurt and the crew."
Singing your praises
Jim & Dina Ormiston
"The Ormiston family will always be grateful to you and Thomspon Custom Homes for helping us bring our dream home to realization. Dina and I often sing your praises and heartily recommend Thompson Custom Homes to all who ask."
Professional and easy to contact
Matt Fleming
"As a first-time custom home buyer, we didn't know the process. Thompson Custom Homes helped us with a referral to an architect and gave us advice on how to make the most of our experience. The house, start to finish, was completed within nine months. Their staff was professional after the move in, being easy to contact and answer additional questions. Ultimately, if we moved again and chose to build new construction, we would contract with them again."
Exceptional
Mike & Marla Omer
"Our experience with Thompson Custom Homes has been exceptional since the first day we met Brian Thompson. From the selection of colors, materials and finishes to the incorporation of design changes and improvements, we have been consistently treated with the utmost courtesy, patience and professionalism by every member of the Thompson staff throughout the build-out and purchasing process. Their approach to a customer is based upon a genuine desire to win a friend and client for life, something that one may expect from a family member as your home builder, but most certainly exceptional in our experience!"